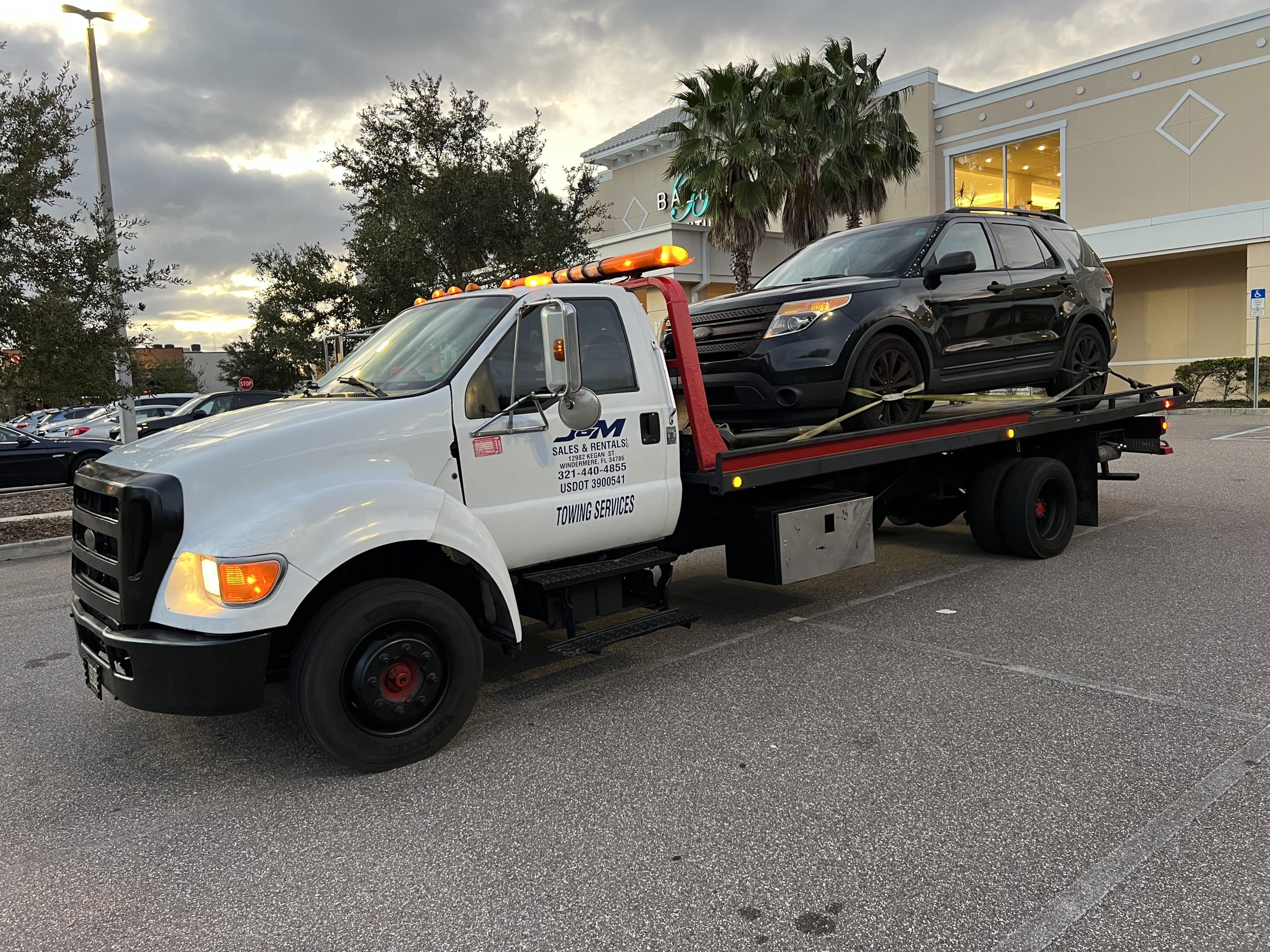 OUTSTANDING CUSTOMER SERVICE
J&M Windermere Towing is known for our excellent customer service, going above and beyond to ensure that every customer receives personalized attention, prompt assistance, and a positive towing experience.

FAST AND TRUSTED SERVICES
J&M Windermere Towing prides itself on delivering reliable services, consistently surpassing customer expectations with their professionalism, efficiency, and dedication to resolving towing needs swiftly and effectively.

TRAINED EXPERTS YOU CAN TRUST
J&M Windermere Towing boasts a team of highly skilled experts who possess extensive knowledge and expertise in the field, allowing them to tackle towing challenges with precision, ensuring the safe handling and transport of vehicles.
Welcome to Orlovista, Florida, a vibrant and diverse community known for its welcoming atmosphere and strong sense of community spirit. Nestled in Orange County, Orlovista offers a blend of residential neighborhoods, local businesses, and recreational opportunities. When it comes to reliable towing services, you can trust J&M Windermere Towing to be there for the residents and visitors of Orlovista. Our commitment to exceptional service, prompt response, and customer satisfaction sets us apart, ensuring a seamless experience for those in need of towing assistance.
We're Never Absent
At J&M Windermere Towing, we understand that emergencies on the road can happen unexpectedly at any time. That's why we provide 24/7 emergency towing services in Orlovista. Whether you're dealing with a vehicle breakdown or an accident, or require immediate roadside assistance, our skilled and experienced team is ready to respond promptly to your call. We prioritize your safety and aim to minimize the inconvenience caused by unexpected vehicle issues, offering efficient towing solutions to get you back on track.
Our team at J&M Windermere Towing consists of dedicated professionals who are highly trained in all aspects of towing and roadside assistance. With their expertise and knowledge, they are equipped to handle a wide range of situations, ensuring the utmost care and precision when towing or recovering your vehicle. Our skilled technicians prioritize the safety of both your vehicle and you, providing reliable and damage-free towing services.
Orlovista Is Safe
We offer a comprehensive range of towing services to cater to the diverse needs of Orlovista. Whether you require light-duty towing for sedans and motorcycles or heavy-duty towing for larger vehicles such as trucks or RVs, our fleet of well-maintained tow trucks is ready to accommodate your specific requirements. Additionally, we provide flatbed towing for delicate or specialty vehicles that require extra care and protection during transport.
15 Minutes Southwest Via South Apopka Vineland Road
Roadside emergencies can leave you stranded and frustrated. The last thing you need is to wait for a tow truck. But you know what? We're not far. Our team can assist with services such as jump-starts for dead batteries, tire changes, lockout assistance, and EV charging. With our prompt and reliable roadside assistance, we aim to alleviate your stress and get you back on the road as quickly as possible.
As a local towing company, we take great pride in being an integral part of the Orlovista community. We are committed to serving our neighbors with the highest level of professionalism, integrity, and respect. Our goal is not only to provide reliable towing services but also to contribute positively to the well-being and safety of the community. We strive to build long-lasting relationships with our customers, earning their trust through our exceptional service.
Dial Our Number
When you find yourself in need of towing services or roadside assistance in Orlovista, Florida, you can rely on the dedicated team at J&M Windermere Towing. Our 24/7 availability, professional expertise, and commitment to customer satisfaction ensure that your towing experience is handled with the utmost care and efficiency. We are here to serve the community and provide peace of mind during stressful situations on the road.
Contact J&M Windermere Towing for reliable towing services and roadside assistance in Orlovista, Florida. We are ready to assist you with our prompt, professional, and community-oriented approach to towing.
Call (407) 584-3391.
Satisfaction Guaranteed!
J&M Windermere Towing is a leading towing company in the Windermere community, known for their exceptional service and commitment to customer satisfaction. With a team of highly skilled professionals and a fleet of well-maintained tow trucks, we offer reliable and efficient towing services for vehicles of all sizes. Whether it's a lockout situation, a jumpstart, or a vehicle recovery, J&M Windermere Towing is the trusted partner to rely on for prompt assistance and top-notch service.

I was incredibly impressed with their service. Their team arrived promptly, handled my vehicle with care, and provided excellent customer support throughout the entire towing process. I highly recommend J&M Windermere Towing for their professionalism and reliable towing services.

I had a fantastic experience with J&M Windermere Towing. Their team was friendly, efficient, and went above and beyond to assist me when I was stranded on the roadside. I highly recommend their services for anyone in need of fast and quality towing assistance.

I cannot thank J&M Windermere Towing enough for their exceptional service. They responded quickly to my call, provided a seamless towing experience, and their staff was professional throughout. I highly recommend them for their customer-centric approach.