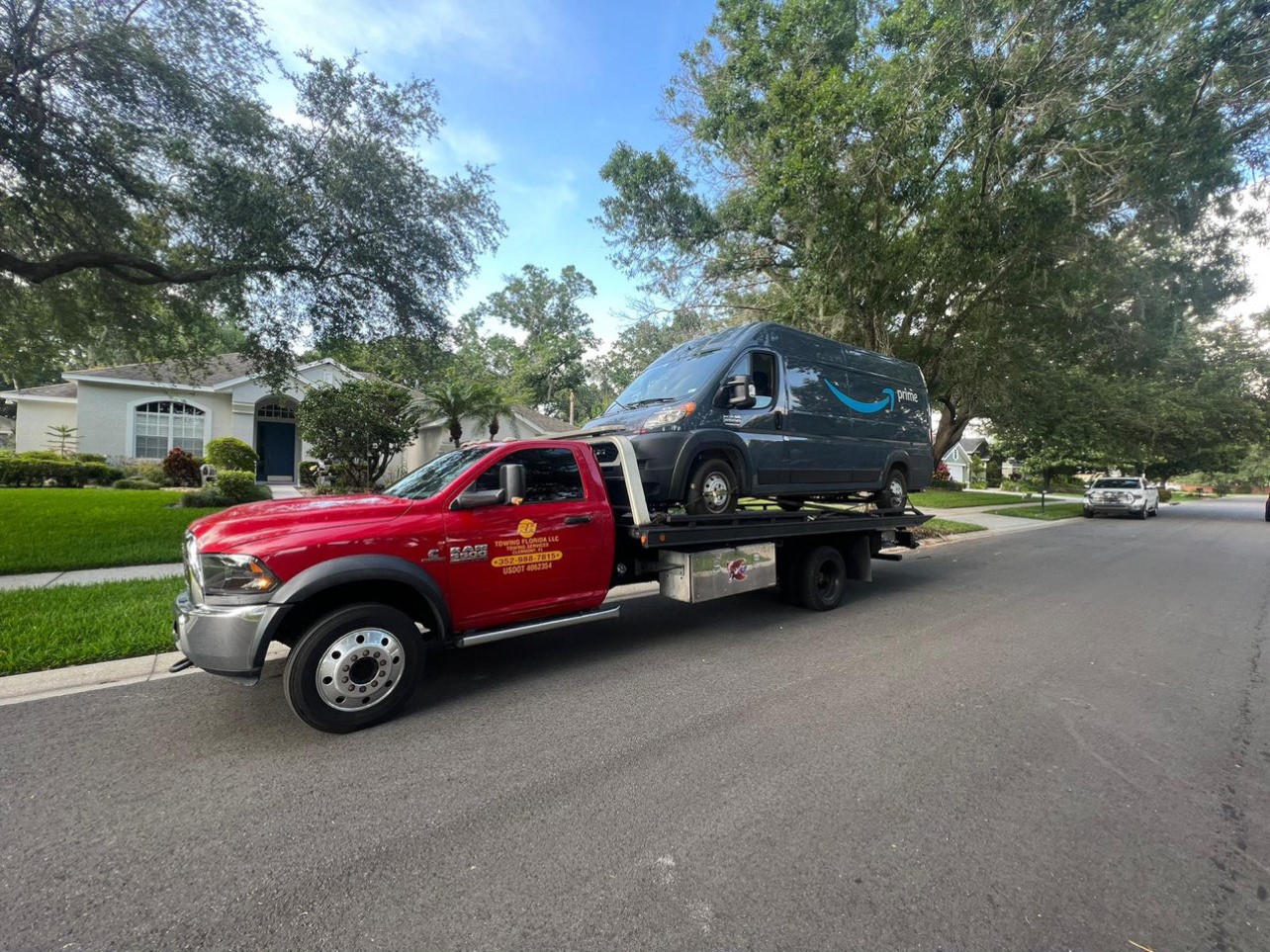 OUTSTANDING CUSTOMER SERVICE
J&M Windermere Towing is known for our excellent customer service, going above and beyond to ensure that every customer receives personalized attention, prompt assistance, and a positive towing experience.

FAST AND TRUSTED SERVICES
J&M Windermere Towing prides itself on delivering reliable services, consistently surpassing customer expectations with their professionalism, efficiency, and dedication to resolving towing needs swiftly and effectively.

TRAINED EXPERTS YOU CAN TRUST
J&M Windermere Towing boasts a team of highly skilled experts who possess extensive knowledge and expertise in the field, allowing them to tackle towing challenges with precision, ensuring the safe handling and transport of vehicles.
J&M Windermere Towing has the charming city of Ocoee, Florida covered. We understand that vehicle breakdowns and unexpected emergencies can be stressful and inconvenient. That's why our experienced team is here to offer reliable assistance whenever you find yourself in need. With our commitment to customer satisfaction and efficiency, we strive to be your go-to towing service in Ocoee.
Reliable Towing Solutions—Round The Clock Assistance
When it comes to towing services in Ocoee, you can rely on J&M Windermere Towing. Our professional team is well-equipped to handle all types of towing needs, whether you require motorcycle towing, car towing, SUV towing, or light commercial vehicle towing. No matter the size or condition of your vehicle, we have the expertise and state-of-the-art tow trucks to ensure a smooth and secure transport.
We understand that emergencies can happen at any time, which is why our towing services are available 24/7 in Ocoee. Whether you experience a breakdown late at night, during the weekend, or even on holidays, our team is ready to respond promptly and provide the necessary towing assistance. We prioritize your safety and strive to minimize your inconvenience by delivering efficient towing services when you need them the most.
Skilled and Friendly Professionals
Our team at J&M Windermere Towing consists of skilled professionals who are dedicated to providing exceptional service. We take pride in our knowledgeable and friendly staff, ensuring that your experience with us is positive and stress-free. Our towing operators and technicians have the expertise to handle various towing and roadside assistance scenarios, allowing you to trust that your vehicle is in capable hands.
We believe in offering fair and affordable pricing for our towing services in Ocoee. We understand that unexpected expenses can add up, so we strive to provide transparent pricing with no hidden fees or surprises. At J&M Windermere Towing, we aim to deliver exceptional value for your investment by offering competitive rates that won't break the bank. Rest assured that you will receive top-quality towing services at a reasonable price.
Local Expertise
As a local towing service in Ocoee, we have a deep understanding of the area's roads, traffic patterns, and unique challenges. Whether you're in the residential neighborhoods, near Ocoee Lakeshore Center, or exploring the beautiful parks, our team is familiar with the local geography. This knowledge allows us to respond swiftly and efficiently to your towing needs, ensuring a quick resolution to your roadside emergencies.
Customer Satisfaction
At J&M Windermere Towing, we prioritize your satisfaction above all else. Our goal is to provide a towing experience that exceeds your expectations, ensuring that you feel confident and relieved when you choose our services. We are committed to delivering dependable assistance and building long-lasting relationships with our customers in Ocoee. Your trust and peace of mind are at the core of everything we do.
Contact Us Today
When you require dependable towing services in Ocoee, Florida, J&M Windermere Towing is here to assist you. Our reliable and professional team is ready to provide prompt and efficient towing solutions, ensuring your satisfaction and convenience. Contact us today at (407) 584-3391 to experience our top-notch towing services and let us take care of your towing needs in Ocoee.
Satisfaction Guaranteed!
J&M Windermere Towing is a leading towing company in the Windermere community, known for their exceptional service and commitment to customer satisfaction. With a team of highly skilled professionals and a fleet of well-maintained tow trucks, we offer reliable and efficient towing services for vehicles of all sizes. Whether it's a lockout situation, a jumpstart, or a vehicle recovery, J&M Windermere Towing is the trusted partner to rely on for prompt assistance and top-notch service.

I was incredibly impressed with their service. Their team arrived promptly, handled my vehicle with care, and provided excellent customer support throughout the entire towing process. I highly recommend J&M Windermere Towing for their professionalism and reliable towing services.

I had a fantastic experience with J&M Windermere Towing. Their team was friendly, efficient, and went above and beyond to assist me when I was stranded on the roadside. I highly recommend their services for anyone in need of fast and quality towing assistance.

I cannot thank J&M Windermere Towing enough for their exceptional service. They responded quickly to my call, provided a seamless towing experience, and their staff was professional throughout. I highly recommend them for their customer-centric approach.