Windermere Jumpstart Service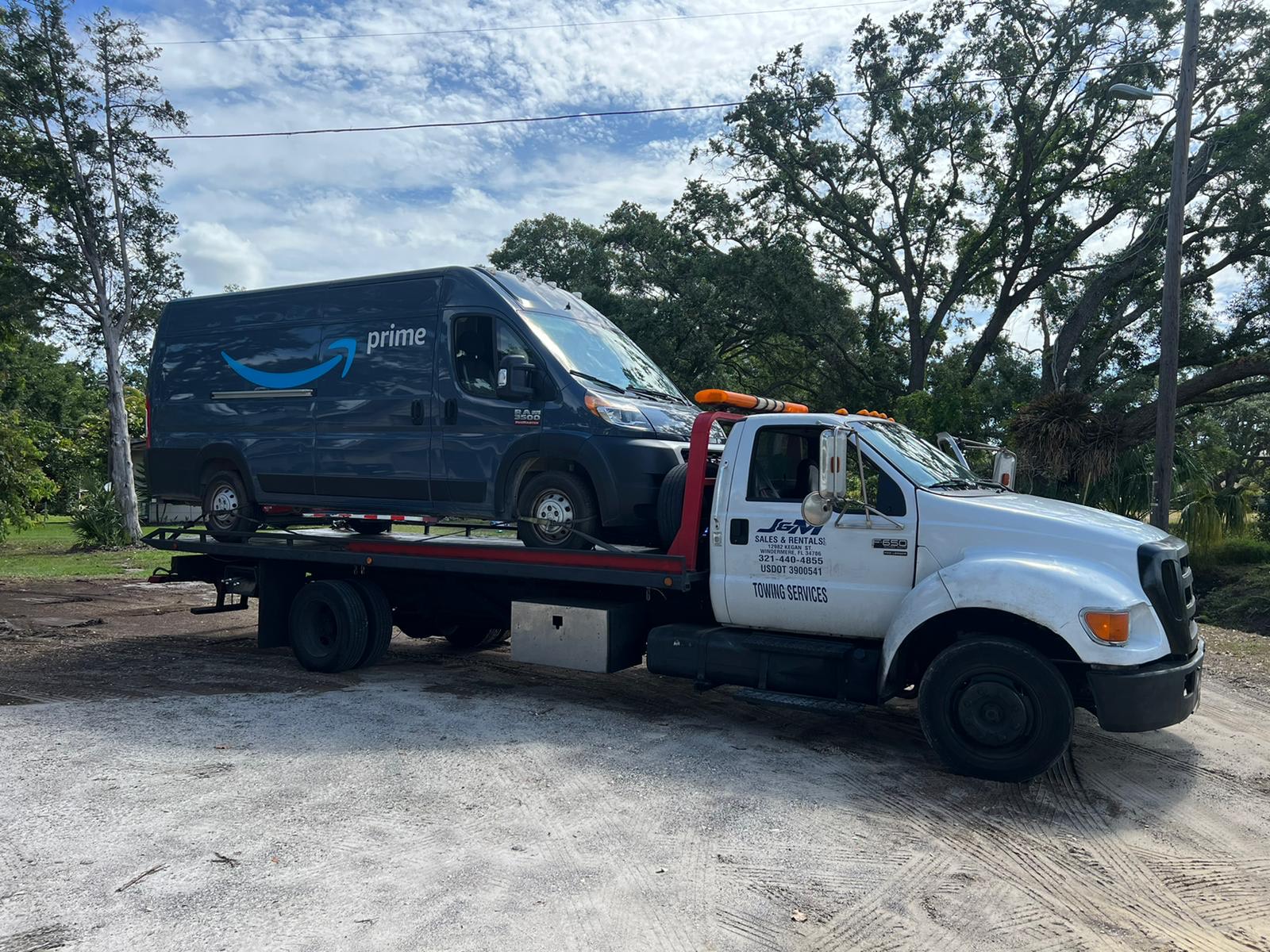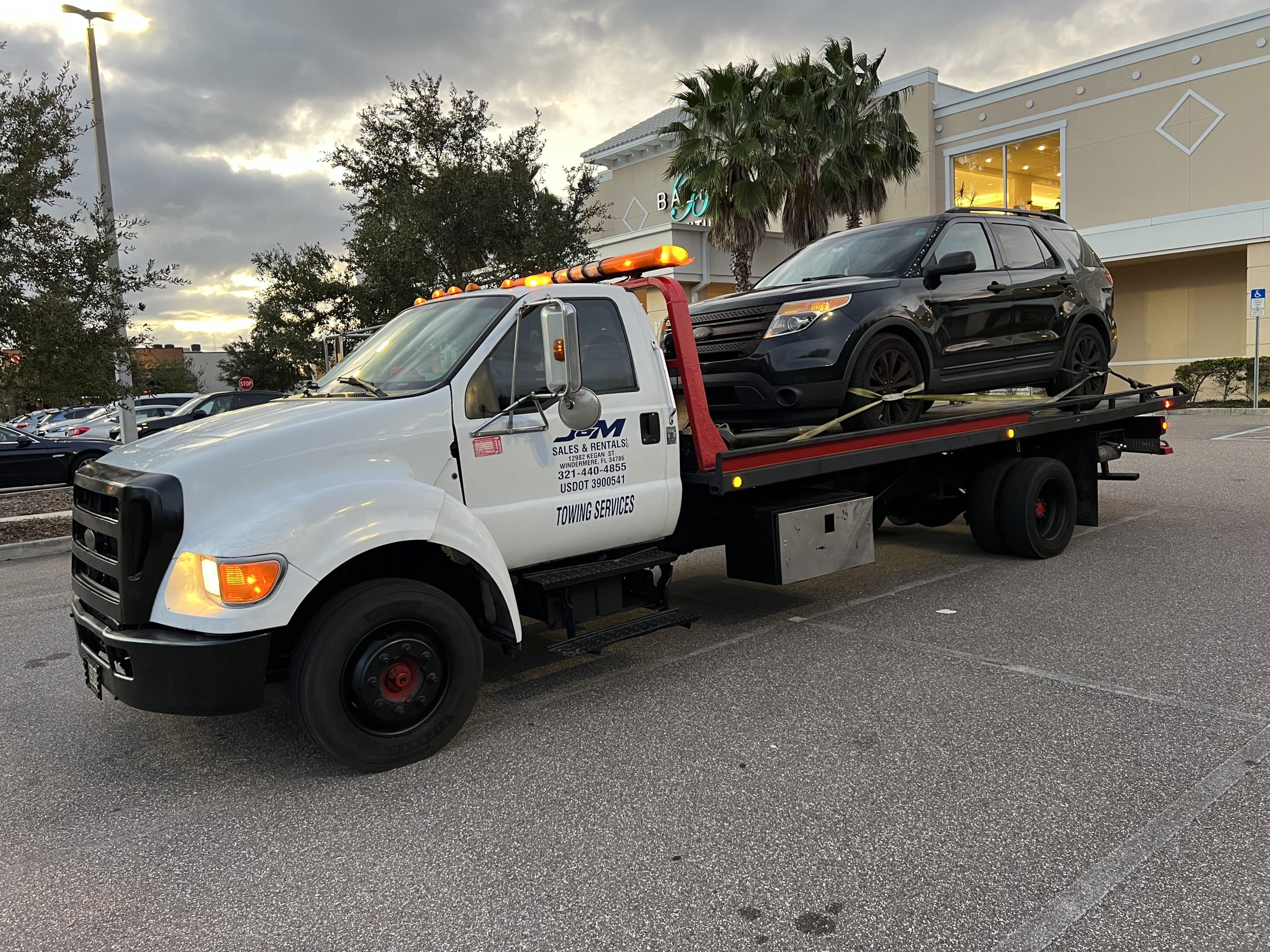 OUTSTANDING CUSTOMER SERVICE
J&M Windermere Towing is known for our excellent customer service, going above and beyond to ensure that every customer receives personalized attention, prompt assistance, and a positive towing experience.

FAST AND TRUSTED SERVICES
J&M Windermere Towing prides itself on delivering reliable services, consistently surpassing customer expectations with their professionalism, efficiency, and dedication to resolving towing needs swiftly and effectively.

TRAINED EXPERTS YOU CAN TRUST
J&M Windermere Towing boasts a team of highly skilled experts who possess extensive knowledge and expertise in the field, allowing them to tackle towing challenges with precision, ensuring the safe handling and transport of vehicles.
Rev up your engines and leave those battery blues behind! At J&M Windermere Towing, we know that the dreaded "click-click-click" sound can zap the excitement out of any drive, whether you're cruising in a sleek CRV or rocking a classic '56 Chevy Impala.
But fear not, Orange County drivers! Our jumpstart services in Windermere is here to save the day. When your battery goes flat, we'll race to your location, test its pulse, and give it the shock of its life with our high-powered equipment. We'll even give your alternator and starter motor a check-up, ensuring your ride is back on track. Our drivers know just what to do in situations like these, so keep our number handy.
What Are The Signs Of A Dead Battery?
Your car's battery may have come down with a bad case of the blues, and we know the signs to watch out for:
The dreaded "click-click-click" when you turn the key

Dimmer-than-usual headlights that are a shade too modest

An engine that starts slowly or not at all
Picture this: A man, proud owner of a '74 Dodge Dart, stuck in the chilly grip of Minnesota winters. Now these cars had alternator problems. The headlights would sometimes dim to a flickering orange, surrendering to darkness while the engine sputtered out. Pushing that old girl to the roadside became a ritual.
But here in sunny Florida, you have J&M Windermere Towing. No need to channel your inner strongman or risk scuffing your shoes. Just pick up the phone and leave the rest to us. Within minutes we'll be at your location with professional help.
What Causes A Dead Battery?
Batteries have a limited shelf life, and age can be their toughest opponent. As the years roll by, their vigor gradually fades, leaving them gasping for power.
Yet, the culprits behind battery breakdowns vary. It's not just Father Time ticking away. Sometimes the charging system is bad, and sometimes it's just a faulty wire. And let's not forget the frosty hand of cold climates that can freeze your battery's spirit.
J&M Windermere Towing is here to breathe new life into your ailing battery. Regardless of the cause, we'll diagnose the issue and recharge your ride with a spark of vitality. Let us handle the electric hiccups while you focus on enjoying the journey ahead.
How Can I Prevent My Battery From Dying?
The secret recipe for a battery that keeps on turning is regular visits to a skilled mechanic who knows the volts from their amps. Let them work their magic by cleaning, tightening connections, and giving your battery a thorough health check.
Also, don't forget to turn your lights off every time you leave your vehicle. And if you're a frosty weather dweller, a cozy battery blanket or charger is worth its weight in gold.
But hey, life happens, and when a flat battery threatens to ruin your day, J&M Windermere Towing has your back. We'll summon the power of the jumpstart and have you cruising down the road in a jiffy.
What Is Your Jumpstart Process?
Our process is as simple as a one-two punch to reignite your ride.
Step one: We'll race to your location, armed with our battery-testing prowess. If we catch your battery taking an unexpected nap, we'll swiftly hook it up to a potent power source. Consider it a vampire-like exchange of energy, breathing life back into your car with a mighty spark.
Step two: We won't stop there. We'll delve deeper, running meticulous tests on your charging system to ensure it's not the sneaky culprit behind the scenes. If it passes with flying colors, we'll give you the verdict—time for a battery swap.
When it comes to roadside assistance, J&M Windermere Towing takes home the gold. We also offer other services, including emergency EV charging and lockout services. Our team knows the playbook inside out, getting you up and running in the blink of an eye. So, put your trust in us and we'll tackle any roadblock that comes your way.
Call us in your time of need at (407) 584-3391.
Satisfaction Guaranteed!
J&M Windermere Towing is a leading towing company in the Windermere community, known for their exceptional service and commitment to customer satisfaction. With a team of highly skilled professionals and a fleet of well-maintained tow trucks, we offer reliable and efficient towing services for vehicles of all sizes. Whether it's a lockout situation, a jumpstart, or a vehicle recovery, J&M Windermere Towing is the trusted partner to rely on for prompt assistance and top-notch service.

I was incredibly impressed with their service. Their team arrived promptly, handled my vehicle with care, and provided excellent customer support throughout the entire towing process. I highly recommend J&M Windermere Towing for their professionalism and reliable towing services.

I had a fantastic experience with J&M Windermere Towing. Their team was friendly, efficient, and went above and beyond to assist me when I was stranded on the roadside. I highly recommend their services for anyone in need of fast and quality towing assistance.

I cannot thank J&M Windermere Towing enough for their exceptional service. They responded quickly to my call, provided a seamless towing experience, and their staff was professional throughout. I highly recommend them for their customer-centric approach.