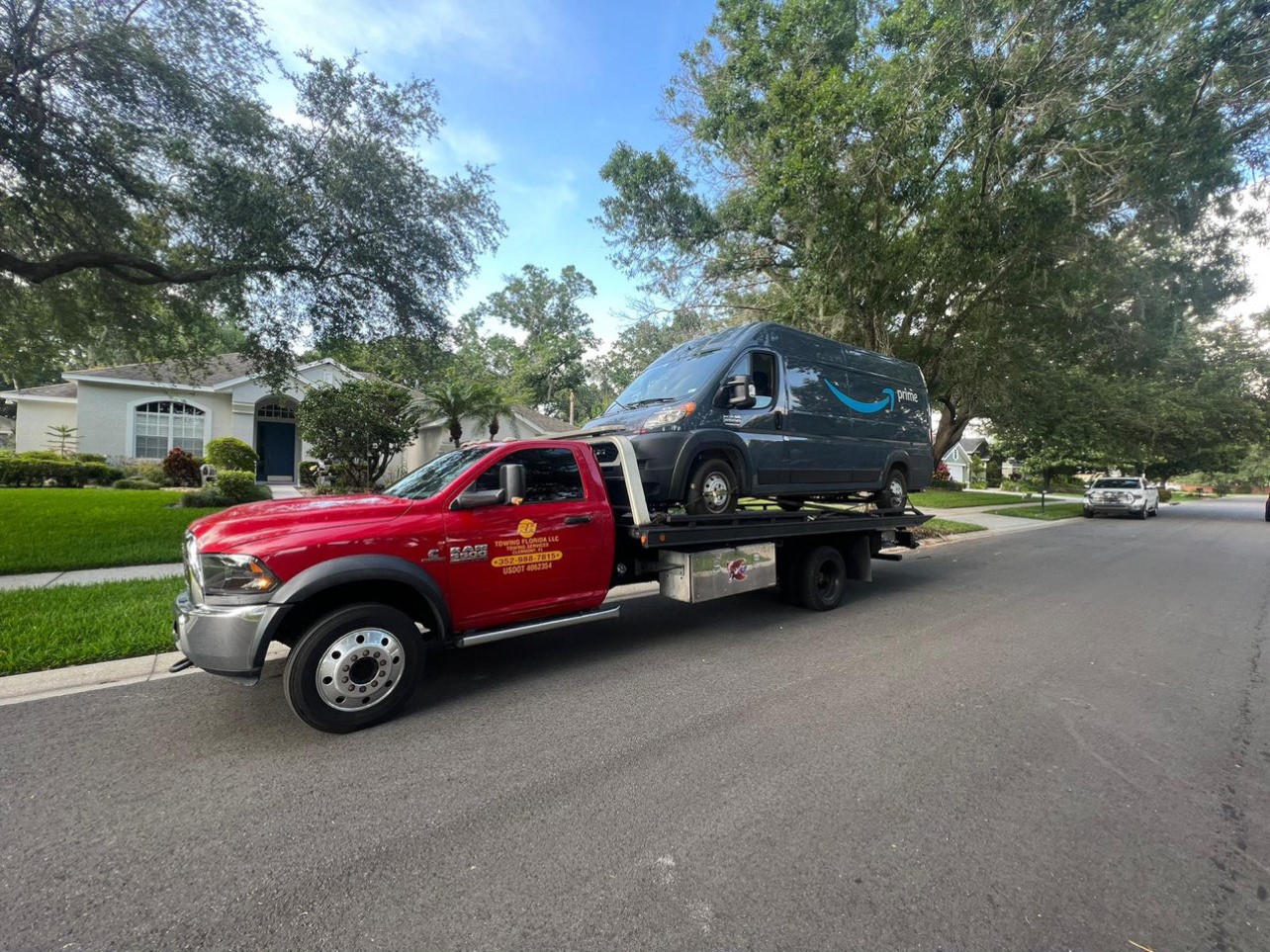 OUTSTANDING CUSTOMER SERVICE
J&M Windermere Towing is known for our excellent customer service, going above and beyond to ensure that every customer receives personalized attention, prompt assistance, and a positive towing experience.

FAST AND TRUSTED SERVICES
J&M Windermere Towing prides itself on delivering reliable services, consistently surpassing customer expectations with their professionalism, efficiency, and dedication to resolving towing needs swiftly and effectively.

TRAINED EXPERTS YOU CAN TRUST
J&M Windermere Towing boasts a team of highly skilled experts who possess extensive knowledge and expertise in the field, allowing them to tackle towing challenges with precision, ensuring the safe handling and transport of vehicles.
Horizon West is a thriving community located in the western part of Orange County, Florida. As a leading towing service in the region, J&M Windermere Towing is delighted to provide reliable and professional assistance to the residents and visitors of Horizon West. Situated close to Orlando's attractions and surrounded by natural beauty, Horizon West offers a unique blend of convenience and tranquility.
The town is known for its well-planned neighborhoods, pretty things to see, and a strong sense of community. The area is characterized by beautiful homes, manicured streets, and an abundance of green spaces, creating an inviting and family-friendly atmosphere. Whether you're a long-time resident or a first-time visitor, you'll feel right at home in this welcoming community.
One of the major draws of Horizon West is its proximity to a variety of entertainment options. The town is just a short drive away from Orlando, often referred to as the "Theme Park Capital of the World." Residents and visitors alike can easily access world-renowned attractions such as Walt Disney World Resort, Universal Orlando Resort, and SeaWorld Orlando. These parks offer thrilling rides, magical experiences, and unforgettable entertainment for all ages.
Horizon West also boasts a wealth of recreational opportunities and natural beauty. The community is surrounded by stunning lakes and conservation areas, providing ample opportunities for outdoor enthusiasts. The Tibet-Butler Nature Preserve, nestled along the shores of Lake Tibet-Butler, offers scenic hiking trails, bird-watching spots, and opportunities for wildlife observation. The nearby West Orange Trail, a 22-mile paved pathway, is perfect for walking, jogging, and cycling, allowing residents to stay active while enjoying the region's natural splendor.
In addition to its natural attractions, Horizon West offers a vibrant shopping and dining scene. The area is home to a variety of shopping centers, boutiques, and specialty stores where you can find everything from everyday essentials to unique treasures. The Hamlin Town Center, a popular shopping destination, features a range of retailers, restaurants, and entertainment options, making it a one-stop destination for leisure and recreation.
Regarding dining, Horizon West offers a diverse culinary landscape that caters to all tastes. From cozy cafes and family-owned restaurants to upscale eateries and international cuisine, there is something to please every palate. Whether you're craving fresh seafood, sizzling steaks, or international flavors, you'll find an array of dining options to satisfy your cravings.
At J&M Windermere Towing, we understand that vehicle emergencies can occur unexpectedly. That's why we are dedicated to providing efficient and dependable towing services in Horizon West. Our team of experienced professionals is available 24/7, ready to assist you with any towing, whether motorcycle or truck, roadside assistance, or vehicle recovery needs. We strive to ensure you have a seamless experience during stressful situations, knowing that help is just a phone call away.
In conclusion, Horizon West offers a delightful blend of convenience, natural beauty, and community spirit. With its proximity to Orlando's renowned theme parks, access to outdoor activities, diverse shopping and dining options, and the assurance of reliable towing services from J&M Windermere Towing, Horizon West is a wonderful place to live and visit.
Dial (407) 584-3391.
Satisfaction Guaranteed!
J&M Windermere Towing is a leading towing company in the Windermere community, known for their exceptional service and commitment to customer satisfaction. With a team of highly skilled professionals and a fleet of well-maintained tow trucks, we offer reliable and efficient towing services for vehicles of all sizes. Whether it's a lockout situation, a jumpstart, or a vehicle recovery, J&M Windermere Towing is the trusted partner to rely on for prompt assistance and top-notch service.

I was incredibly impressed with their service. Their team arrived promptly, handled my vehicle with care, and provided excellent customer support throughout the entire towing process. I highly recommend J&M Windermere Towing for their professionalism and reliable towing services.

I had a fantastic experience with J&M Windermere Towing. Their team was friendly, efficient, and went above and beyond to assist me when I was stranded on the roadside. I highly recommend their services for anyone in need of fast and quality towing assistance.

I cannot thank J&M Windermere Towing enough for their exceptional service. They responded quickly to my call, provided a seamless towing experience, and their staff was professional throughout. I highly recommend them for their customer-centric approach.