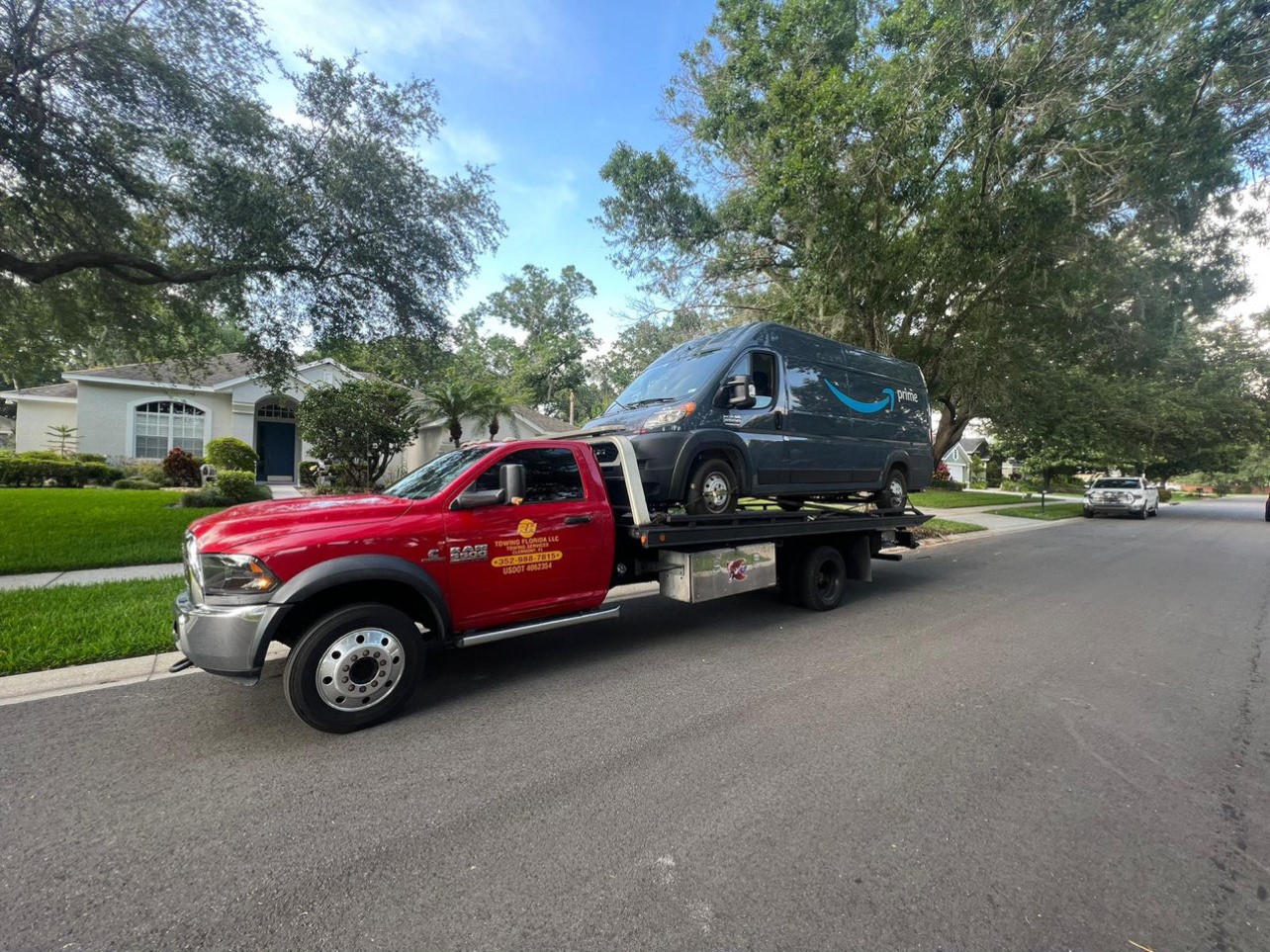 OUTSTANDING CUSTOMER SERVICE
J&M Windermere Towing is known for our excellent customer service, going above and beyond to ensure that every customer receives personalized attention, prompt assistance, and a positive towing experience.

FAST AND TRUSTED SERVICES
J&M Windermere Towing prides itself on delivering reliable services, consistently surpassing customer expectations with their professionalism, efficiency, and dedication to resolving towing needs swiftly and effectively.

TRAINED EXPERTS YOU CAN TRUST
J&M Windermere Towing boasts a team of highly skilled experts who possess extensive knowledge and expertise in the field, allowing them to tackle towing challenges with precision, ensuring the safe handling and transport of vehicles.
Bay Lake is a captivating destination located in Orange County, Florida. As the premier towing service in the area, J&M Windermere Towing is proud to extend our reliable and professional assistance to the residents and visitors of Bay Lake. Nestled amidst natural beauty and home to world-renowned attractions, Bay Lake offers a unique and enchanting experience.
Bay Lake is renowned for its proximity to Walt Disney World Resort, one of the most iconic and beloved theme park destinations in the world. As you enter Bay Lake, you'll be greeted by the magical ambiance that surrounds this renowned entertainment complex. With four major theme parks, including the Magic Kingdom, Epcot, Disney's Hollywood Studios, and Disney's Animal Kingdom, there's no shortage of enchantment and adventure to be found. From thrilling rides and live shows to character meet-and-greets and immersive experiences, Walt Disney World Resort offers something for everyone, creating cherished memories that last a lifetime.
In addition to the magical world of Disney, Bay Lake boasts an abundance of natural wonders. The area is dotted with serene lakes, tranquil waterways, and picturesque landscapes that invite exploration and relaxation. Bay Lake itself, after which the town is named, offers opportunities for boating, fishing, and watersports. You can soak in the stunning views, bask in the warm Florida sun, and immerse yourself in the beauty of the surrounding nature.
Bay Lake is also home to a variety of dining and entertainment options that cater to diverse tastes. Whether you're in the mood for gourmet cuisine, casual dining, or quick bites, you'll find a range of restaurants, cafes, and eateries to satisfy your cravings. Additionally, the area hosts a vibrant nightlife scene with live entertainment, bars, and lounges, providing ample opportunities for evening entertainment and socializing.
Beyond the boundaries of Bay Lake, nearby Orlando offers a multitude of attractions and amenities. From world-class shopping malls and outlets to renowned golf courses and cultural venues, there's something to please every interest. Take a stroll through the charming neighborhoods of Winter Park, explore the immersive exhibits at the Orlando Science Center, or catch a captivating performance at the Dr. Phillips Center for the Performing Arts. The city offers a diverse array of experiences that complement the enchantment of Bay Lake.
At J&M Windermere Towing, we understand that unexpected vehicle incidents can occur even in the most magical of places. That's why we are committed to providing efficient and professional towing services in Bay Lake. Our experienced team is available 24/7, ready to assist Bay Lake residents and tourists with any towing, roadside assistance, or vehicle recovery needs. Whether you need truck towing, jumpstarts, EV charging, or other services, we can help. We prioritize your safety and convenience, ensuring that you receive prompt and reliable assistance to help you navigate any unforeseen circumstances.
Bay Lake offers a truly enchanting experience, where the magic of Walt Disney World Resort meets the natural beauty of Florida. From the wonder of the theme parks to the tranquility of the surrounding lakes and landscapes, Bay Lake is a destination that captivates the imagination and creates unforgettable memories. With J&M Windermere Towing by your side, you can have peace of mind knowing that our reliable services are just a phone call away, ensuring a seamless and worry-free experience during your time in Bay Lake.
Call (407) 584-3391.
Satisfaction Guaranteed!
J&M Windermere Towing is a leading towing company in the Windermere community, known for their exceptional service and commitment to customer satisfaction. With a team of highly skilled professionals and a fleet of well-maintained tow trucks, we offer reliable and efficient towing services for vehicles of all sizes. Whether it's a lockout situation, a jumpstart, or a vehicle recovery, J&M Windermere Towing is the trusted partner to rely on for prompt assistance and top-notch service.

I was incredibly impressed with their service. Their team arrived promptly, handled my vehicle with care, and provided excellent customer support throughout the entire towing process. I highly recommend J&M Windermere Towing for their professionalism and reliable towing services.

I had a fantastic experience with J&M Windermere Towing. Their team was friendly, efficient, and went above and beyond to assist me when I was stranded on the roadside. I highly recommend their services for anyone in need of fast and quality towing assistance.

I cannot thank J&M Windermere Towing enough for their exceptional service. They responded quickly to my call, provided a seamless towing experience, and their staff was professional throughout. I highly recommend them for their customer-centric approach.