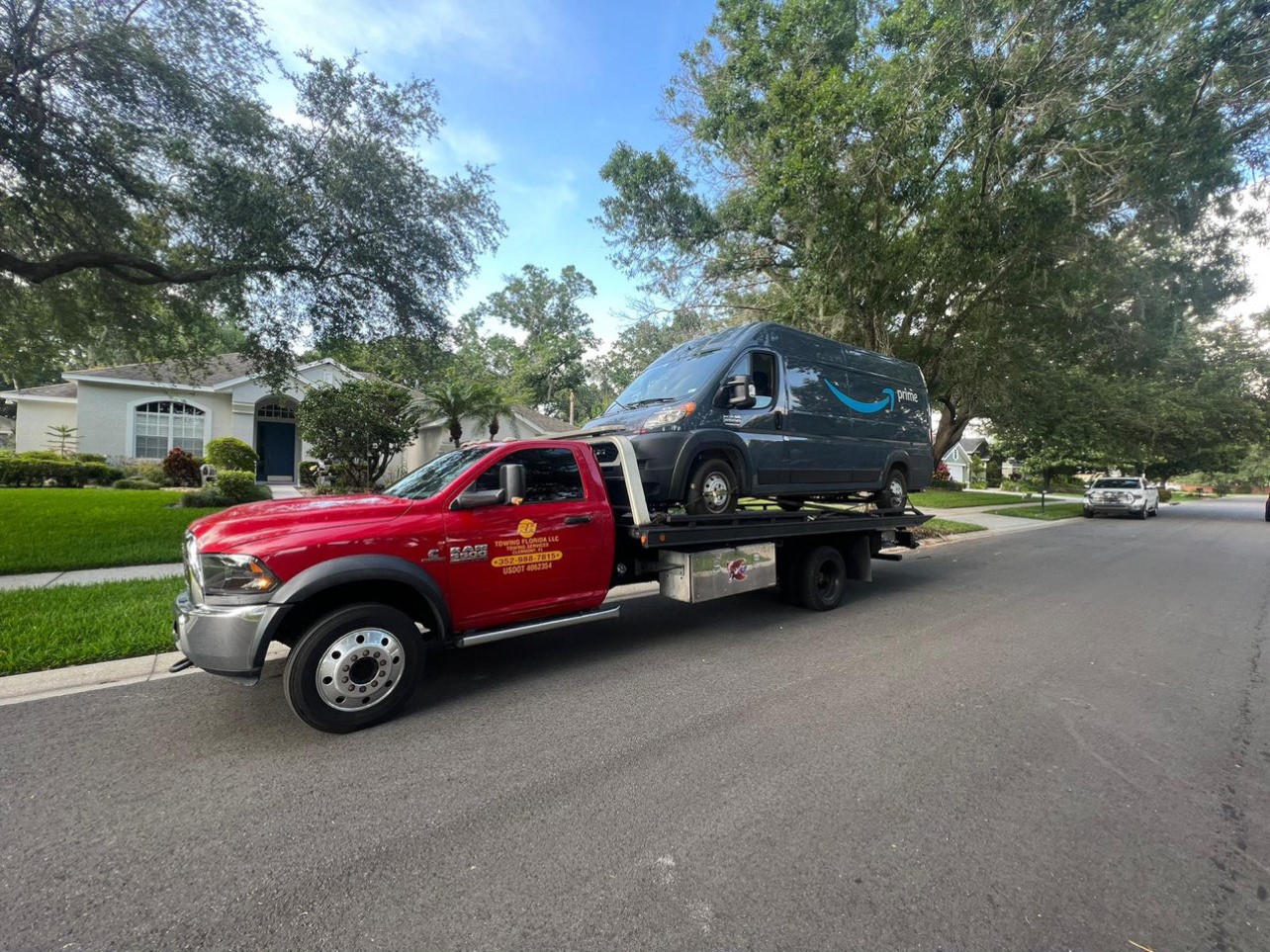 OUTSTANDING CUSTOMER SERVICE
J&M Windermere Towing is known for our excellent customer service, going above and beyond to ensure that every customer receives personalized attention, prompt assistance, and a positive towing experience.

FAST AND TRUSTED SERVICES
J&M Windermere Towing prides itself on delivering reliable services, consistently surpassing customer expectations with their professionalism, efficiency, and dedication to resolving towing needs swiftly and effectively.

TRAINED EXPERTS YOU CAN TRUST
J&M Windermere Towing boasts a team of highly skilled experts who possess extensive knowledge and expertise in the field, allowing them to tackle towing challenges with precision, ensuring the safe handling and transport of vehicles.
J&M Windermere Towing Company has established itself as a trusted and dependable provider of towing services in the area, backed by years of experience. We pride ourselves on offering round-the-clock roadside assistance for all vehicle types, including winching, jump-starts, and towing, ensuring that quick help is always just a call away. Customer satisfaction is at the heart of our mission, and we remain steadfast in delivering prompt and efficient aid to our valued clients.
In addition to our comprehensive towing services, we offer an extensive range of roadside assistance solutions, including lockout services and fuel delivery. Equipped with state-of-the-art tools and equipment, we prioritize the safety of your vehicle throughout the process. Our team of professionals is dedicated to providing reliable and cost-effective services tailored to your specific needs. You can trust us to deliver expert and trustworthy assistance whenever the need arises.
When it comes to towing and roadside assistance needs in Orange County, J&M Windermere Towing Company stands as your reliable ally. With a wealth of experience under our belt, we are dedicated to surpassing your expectations by delivering exceptional services. Count on us to provide trustworthy and efficient assistance in any roadside emergency that may arise. Call us at (407) 584-3391!
Our Mission
Our mission is to provide exceptional towing and roadside assistance services with unwavering dedication to customer satisfaction. We strive to be the trusted ally for motorists in their times of need, offering prompt and reliable assistance to ensure their safety and peace of mind.
We are fueled by a commitment to professionalism, reliability, and expertise. We prioritize the well-being of our customers and their vehicles, treating each situation with care, respect, and a sense of urgency. We aim to exceed expectations by delivering efficient solutions tailored to the unique needs of each individual.
Our Vision
Our vision is to be the leading towing and roadside assistance provider, recognized for our exceptional service and unwavering commitment to customer satisfaction. We aspire to set the industry standard by continuously raising the bar and exceeding expectations in every aspect of our operations.
In pursuit of our vision, we strive to build enduring relationships with our customers, becoming their trusted partners in times of need. We envision a future where motorists have complete confidence in our ability to deliver prompt, reliable, and efficient assistance, regardless of the circumstances.
24/7 Emergency Roadside Service
When you find yourself in need of emergency roadside assistance, rely on the J&M Windermere Towing Company for swift and reliable service, available 24/7. Our drivers exemplify professionalism, treating your vehicle with the utmost care and respect to ensure its safety. We understand the importance of your vehicle and make it our top priority to swiftly get you back on the road.
Not only do our drivers possess expertise in their field, but they also radiate a friendly demeanor, assisting with a positive attitude and an unwavering commitment to excellence. We go above and beyond to exceed your expectations for towing and roadside support. Regardless of the time of day or your location, we are always prepared to lend a hand, undeterred by distance or time constraints. If you find yourself in need of assistance while on the road, do not hesitate to reach out to us.
We Love Orange County
Our priority is to deliver a superior customer experience by providing courteous and experienced professionals who promptly dispatch drivers to your location. We make certain you will encounter no unnecessary questioning, negative remarks, or reluctance to assist. Our phone lines are staffed with friendly individuals who are always eager to help.
We take great pride in our highly trained drivers who possess extensive knowledge and exceptional skills, making them the most proficient in the industry. When it comes to handling your vehicle, we prioritize utmost care to prevent any rough treatment or damage.
Our unwavering commitment is to consistently deliver dependable and professional towing and roadside assistance services. Every member of our team is dedicated to ensuring a positive experience for every customer we have the privilege to serve.
The Past & The Future
We got our start from a simple concept: Get stranded motorists to safety, and do it with professional service that makes them—the motorists—remember who we are. We don't keep you waiting long by the side of the road, or have you worrying about damage to your vehicle.
J&M Windermere Towing Company is continuously striving to improve and maintain its leading position in the industry. From our beginnings as a quality towing service, we have expanded our fleet to cater to any emergency, whether it's jump-starts, fuel delivery, or towing, all thanks to its experienced team.
We take great pleasure in being a reputable and trusted provider of towing and roadside assistance services. Our strong dedication to serving our community in times of road trouble has earned us the trust and loyalty of our customers, making us their preferred choice for roadside assistance across three counties.
Our primary mission is to deliver exceptional service to our customers, and we are continuously striving to enhance our services and exceed their expectations. When you find yourself in need of a reliable towing company, you can confidently rely on J&M Windermere Towing Company. Our commitment to excellence and delivering exceptional service sets us apart from the competition, and we assure you that you will receive the utmost care and support whenever you need us.
Contact J&M Windermere Towing Company at (407) 584-3391.
Satisfaction Guaranteed!
J&M Windermere Towing is a leading towing company in the Windermere community, known for their exceptional service and commitment to customer satisfaction. With a team of highly skilled professionals and a fleet of well-maintained tow trucks, we offer reliable and efficient towing services for vehicles of all sizes. Whether it's a lockout situation, a jumpstart, or a vehicle recovery, J&M Windermere Towing is the trusted partner to rely on for prompt assistance and top-notch service.

I was incredibly impressed with their service. Their team arrived promptly, handled my vehicle with care, and provided excellent customer support throughout the entire towing process. I highly recommend J&M Windermere Towing for their professionalism and reliable towing services.

I had a fantastic experience with J&M Windermere Towing. Their team was friendly, efficient, and went above and beyond to assist me when I was stranded on the roadside. I highly recommend their services for anyone in need of fast and quality towing assistance.

I cannot thank J&M Windermere Towing enough for their exceptional service. They responded quickly to my call, provided a seamless towing experience, and their staff was professional throughout. I highly recommend them for their customer-centric approach.